Currently, Artificial Turf has been well-known and widely used in the sports centers, commercial squares, green parks, gardens, as well as the roof decoration, it is beautiful and environmental-friendly. interlocking Artificial Grass tile, a patented product and masterpiece of City green, it is incorporated with both artificial grass and plastic tile base, and with the popular size, making the grass freely detachable, combinable and removable, meanwhile easily set up onto the ground as movable activity areas or leisure places.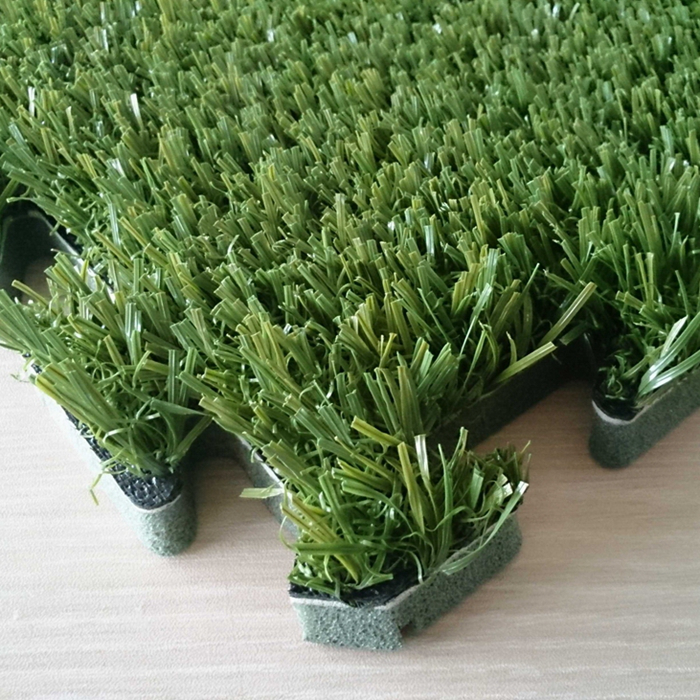 Technical parameters of Interlocking Grass
Pile height: 25mm-50mm
Gauge (inch): 3/8"
Stitch: 20 stitches per 10cm
Dtex: 14000